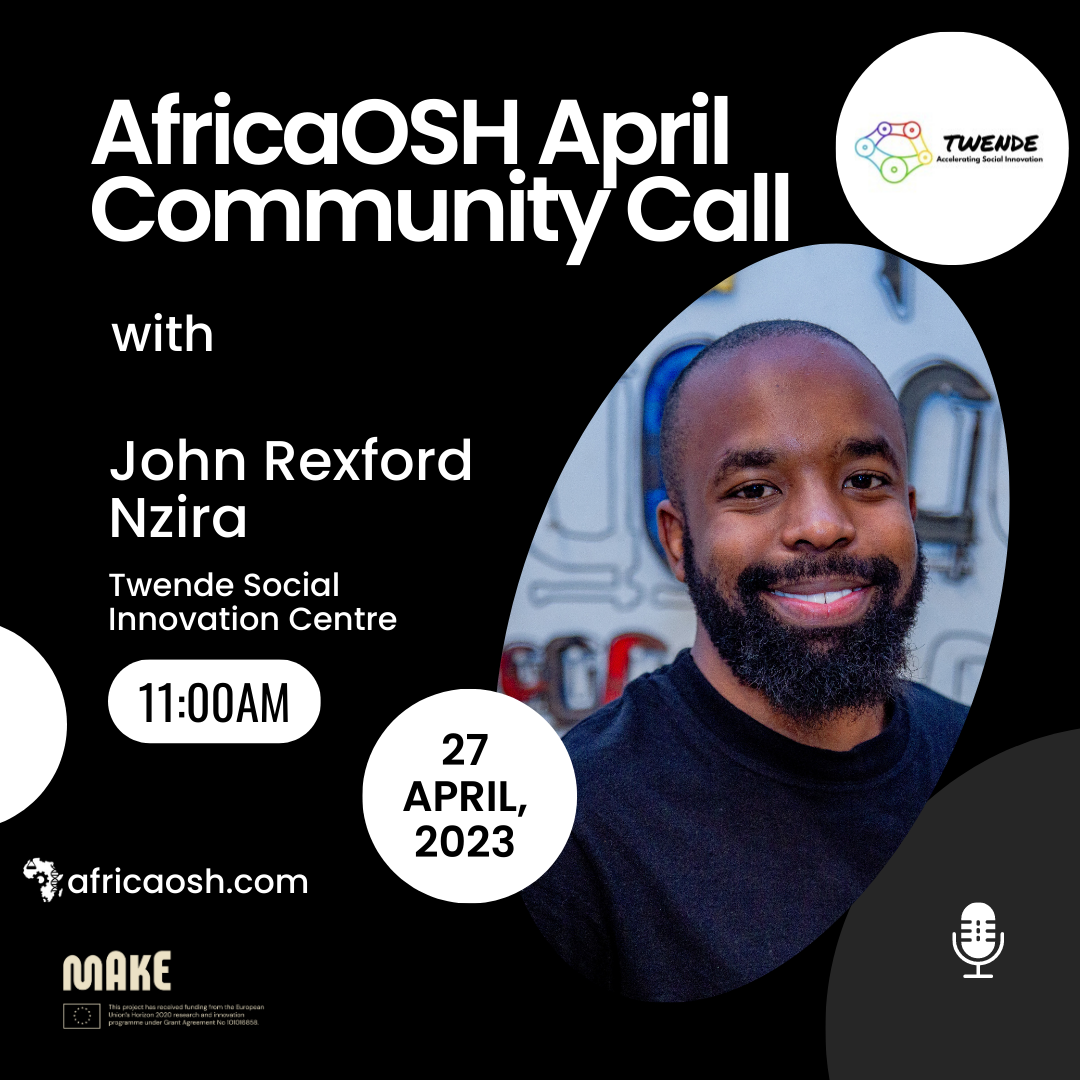 AfricaOSH April Community Call
27 - 27 April, 2023 | 11am UTC / 1pm CEST
The community calls are virtual meetings with the aim of learning about the activities and projects of community members, discussing interesting open science & hardware topics, and making things easier for those interested in joining the AfricaOSH community.
This month's call will feature
John Rexford Nzira
, the Executive Director of 
Twende Social Innovation Center
in Tanzania. John will take us through the Twende Makerspace and
how they are empowering communities through open science hardware and innovation
. 
Twende
 is a Tanzanian-based non-governmental organization, dealing with the innovation of technologies to solve community challenges.
John is a big believer in the future of today's youth. He has been working at Twende Social Innovation Center since 2018 and serving as the Executive Director since 2020. John's daily mission is to inspire and equip the youth with training in creativity, innovative thinking, and practical "hands-on" implementation. He has progressively championed various programs and projects at Twende including tech incubation, STEM clubs, and the extension of Twende to the Kilimanjaro region by establishing the Twende-Orkolili satellite center.