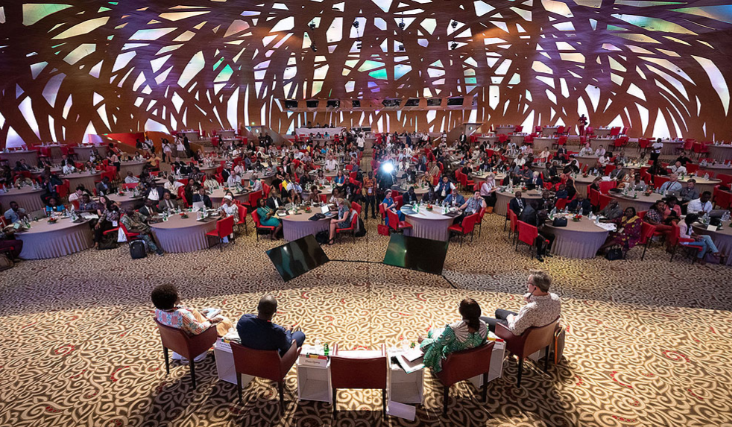 e-Learning Africa
26 May, 2023 | 09:45–11:15
The mAkE project will be at eLearning Africa!
The eLearning Africa annual conference and exhibition, which was established in 2005, is the largest and most comprehensive knowledge sharing event for technology-enhanced education, training and skills on the African continent.
It is a global forum for everyone with an interest in education, training and skills development in Africa. In the past years it has offered thousands of professionals in education, training and development invaluable insights into the evolving world of technology learning.
mAkE panel discussion
The panel discussion by mAkE will be on "African Youth and Digitisation: How Governments and Innovators Can Build Skills"
Friday, May 26, 2023
09:45–11:15
Room: Salle 205.
Speaker: Thomas Hervé Mboa Nkoudou, Researcher in Responsible AI at CEIMIA (Centre d'Expertise International de Montréal en Intelligence Artificielle) and Founder of the Mboalab, Cameroon

Photos credits: eLearning Africa website
More information:
https://www.elearning-africa.com/conference2023/index.php