Knowledge Pills – Critical Making
01 - 01 March, 2023 | 11.30am CET
Online
The mAkE project is kicking off the new year with a Knowledge Pills series!
In the third Knowledge Pills we will have Critical Making joining, happening on the 1st March.
Presenter:
Barbara Kieslinger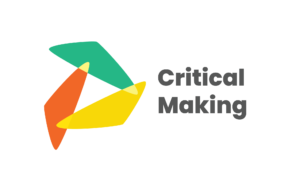 In Critical Making we focus on critical and socially responsible making, and show how global maker communities can offer new opportunities for young talents of all genders to contribute to an open society via open source innovation. In our talk we will present examples of critical making, discuss core values of Critical Making and show some tools for implementing critical and reflexive making practices. 
WATCH THE RECORDING:
Speakers