The mAkE community is growing: discover our mAkerVerse
The Global Innovation Gathering (GIG) is excited to announce that their community is growing through the 'mAkerVerse'; connecting a network of networks. As consortium members of the mAkE project, GIG and the Africa Makerspace Network (AMN) have aligned their membership working together across different facets on both continents and further supporting their combined greater goals.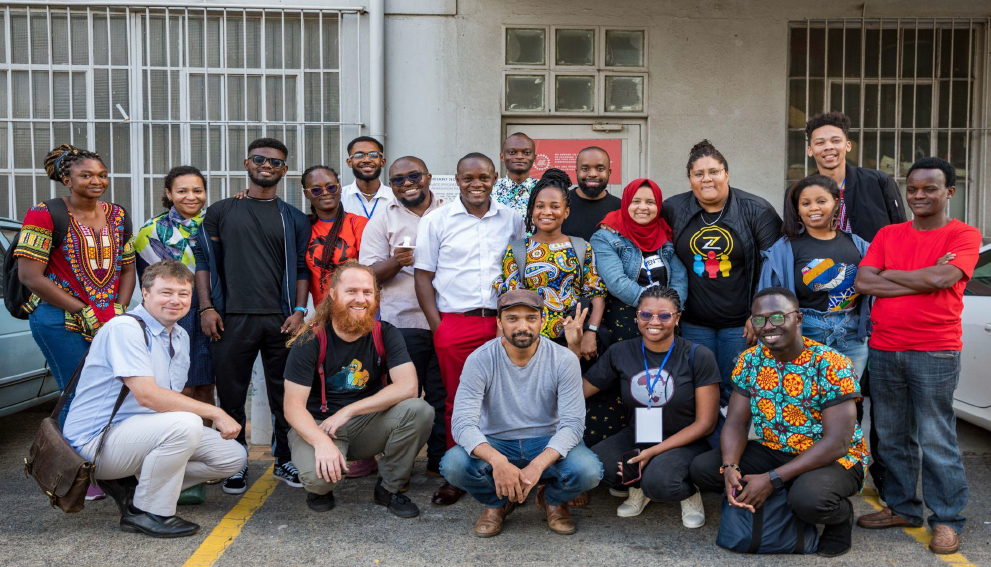 Figure 1  African Makerspace Network and  Global Innovation Gathering with community members in Cape Town, South Africa
In April 2023, GIG officially onboarded five new members from AMN to their global community of over one hundred strong uniting at events taking place online and offline across Africa and Europe. The new members represent makers in Tanzania, Zimbabwe and South Africa. "As part of the mAkE project, specifically community focused activation and engagement, we aim at connecting makers in Africa to those in Europe. "We embrace the approach of using already existing network community anchors such as those at GIG and at AMN to reach out and connect the two continents' makers to support new projects, interaction and stimulate collaboration" said Kirstin Wiedow, co-lead of the mAkE project for GIG. The 'mAkErverse' is the umbrella term for the mAkE ecosystem made up of a spectrum of seven circles or orbits of networks; the spectrum engages communities from the individual level through to city, country, region, continental and global level to amplify the value and impact of makerspaces and makers and amplify the activities done in the mAkE project. Connecting AMN and GIG has brought together members promoting the value in each community network showcased in the African Maker Magazine, as part of the AMN Study Program as well as through upcoming talks at the 2023 Berlin re:publica conference taking place in June.
The GIG network was founded at re:publica 2013 and was registered as a nonprofit association in Berlin, Germany in 2017. With strong roots in the Global South, GIG shares and collaborates globally and provides a platform for meaningful exchange by fostering knowledge exchange and collaboration between its members.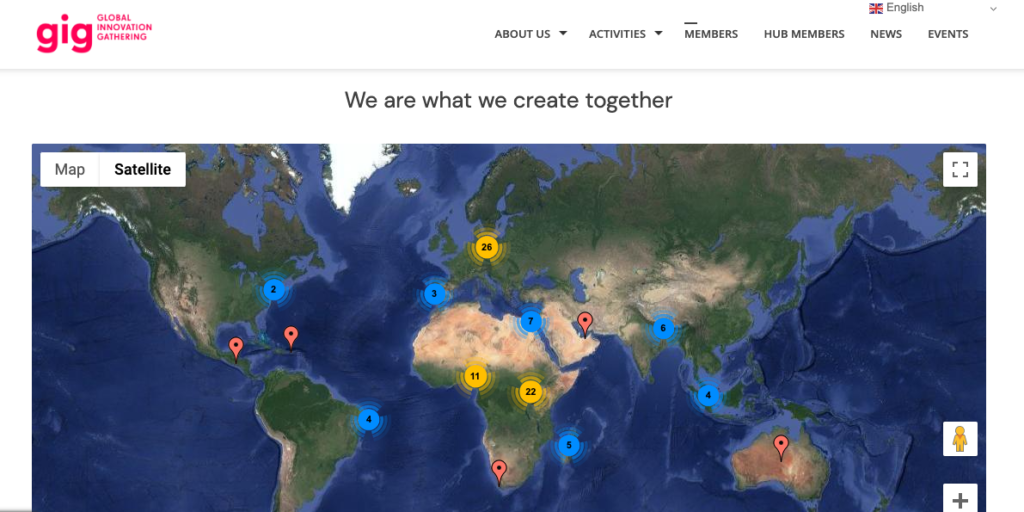 Figure 2 The Global Innovation Gathering has grown from 2013 to have over one hundred key members in 2023
The Africa Makerspace Network is a community of African Makerspaces comprising researchers, innovators, hobbyists, tech enthusiasts and students that use tools and equipment within a structured space for skills and knowledge sharing, community problem solving towards attaining a sustainable development in Africa. The Network birthed in 2019 currently has in its community of about 37 makerspaces from across 14 African countries including Ghana, Nigeria, South Africa, Kenya, Malawi, Zimbabwe, Ethiopia, Tanzania, Côte d'Ivoire, Egypt, Cameroon, Central Africa Republic, Uganda and Botswana.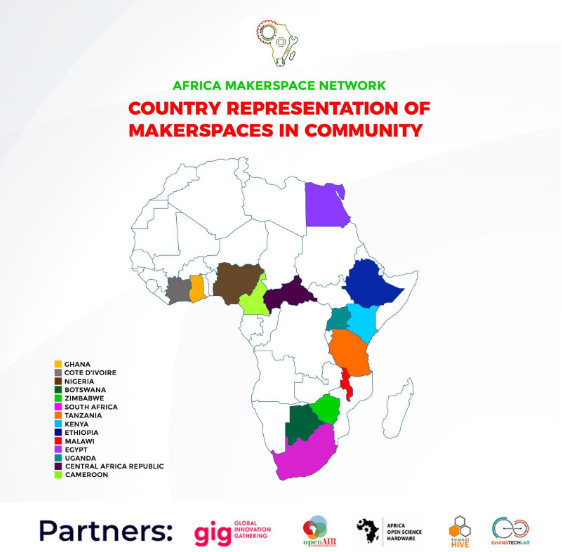 Click here to download the latest edition of the African Maker Magazine.
To find out more about building communities, watch the GIG Knowledge pill here: Global Innovation Gathering – Knowledge Pills – YouTube
Who are the AMN members that have joined GIG?

Nicole Lowe
Nicole is based in Durban, South Africa and is part of the MakerSpace.
The MakerSpace exists to lower the barriers of entry for people to express their creativity in a physical way.
We work to bring people together, working creatively, inspiring each other, engaging with new technology, and building the "bottom-up economy".
More info here
‌
John Rexford Nzira
John is based in Arusha, Tanzania and is part of Twende, a social innovation center and NGO based in Arusha, Tanzania with a satellite centre in Orkolili, Kilimanjaro that helps diverse groups of people design and create technology to solve problems in their communities.
More info here

‌
Ngushwai
Ngushi is based in Dar es Salam, Tanzania, and is part of DIT Design Studio, an engineering design studio that aims to create innovation and provide education to its students and clients. The studio is focused on providing practical, hands-on education and experience in various aspects of engineering design.
More info here
‌

Shaukatali
Part of Tanzania Open Innovation Organisation (TOIO) in Dar es Salam, they are an organization developing community-led initiatives by empowering the people with relevant training and expertise in various sectors of interest towards the successful establishment of co-operatives
More info here

‌
Ian Mutamari
From Purple Trust Future in Zimbabwe. The Purple Future Trust uses STEM education to empower women and children by providing them with the resources, mentorship and training they need to develop their skills and confidence in the subject.
More info here